blog
Well, what's new?

It seems to be ages since i wrote on my blog, it's often an afterthought in amongst the busy goings on, not just in my business world, but also in my day-to-day life too. So, I will now after having a bit of downtime, endeavour to keep posting up as best I can! So, I've had a business mentoring session for 6 weeks, done a pop-up-shop for the 3rd time and I have a shed load of ace new eco, sustainable clothing that has just dropped. Don't just take my word for it, go and have a look :)



northern tide; the story so far..

Ok, it's been 15 months since I started my brand and to be honest, I have been blown away with the support. I still think it's mad, how a thought becomes a picture, scribbled down on paper or, anything to hand, then immortalized in ink. The process in theory, should be simple but, any creative mind outthere, will tell you otherwise, especially if you have a job, a partner/wife/husband/other, kids, hobbies , friends, household chores to do...the list is endless so, what i am trying to say is, it's a marathon, not a sprint - so, to any of you outthere thinking of setting up or doing something similar. I salute you and wish you all the very best.



Happy birthday Ian.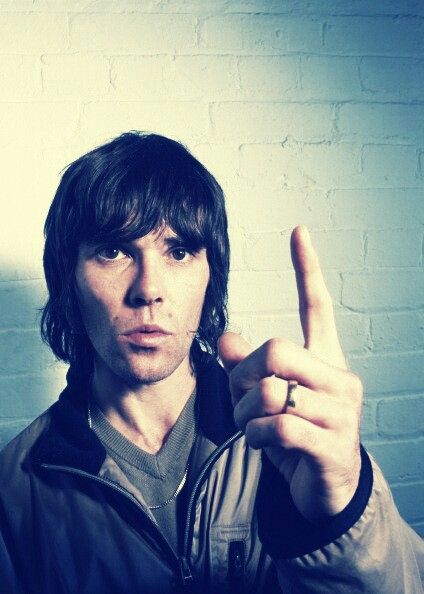 Updates

Well, I've had 2 pop-up shops since i last wrote on here and they were very well received. I'm planning on taking my brand on the road over the coming months so, If you know of any indoor areas that would be ideal, please drop me a message.



Hello, it's been a while..

Welcome to the new website layout, hope you like it. More new content has been added and will continue to do so over the next few days/weeks. tbc...


Champions League

Well it happened.... Ronnie scored but the young boys from...er young boys won 2-1. Let's hope there's a reaction on Sunday!


Emma Radicanu

Take a well deserved bow you star! Against all the odds, you kept going knocking down those obstacles put in your way. US Open Champion is only going to get better!! And she didn't drop 1 set !!!


Premier League so far....

As a United fan, things are looking positive after 3 games. Top of the tree in the prem, but a long way to go. Still feel the need to have a quality DCM in there alongside bruno and Pogba.... Kante? Cheaper alternative to Rice and has the experience, could be an interesting transfer window in jan '22.

Return of the Prodigal Son

Welcome back tot the Theatre of dreams...Cristiano Ronaldo. *years on/off with this potential transfer...well, he's 36 but going on 26. let the good times roll.


Karl Bartos tour - Kraftwerk

got me some tickets to see the man machine and ex-kraftwerk pioneer karl Bartos in my hometown for 2022. I shall look forward t this date with the missis. Saw Kraftwerk in 2003 in Manchester, still the best gig I have been too.



The football season is back....here we go!

Whoever you support, have a great weekend. I'm personally looking out for United where they are facing a tricky home game to Leeds Utd. It'll be a tight affair but, If there are early goals, United could just hammer home their Home advantage..



Autumn/Winter 2021

Brand new stock is being manufactured right now and will be available in October. More info to follow, so keep your eyes peeled.


Well that's that...until next time
Euro heartache again for England but, they can be immensley proud for what they've achieved. A young squad, with plenty years ahead.Let's go full-tilt for the World Cup in 2022.
Summer Logo tees
are now live....... go on, stick one in your basket.
New
Summer t-shirts are INCOMING..... watch this space..
Nautical but nice !
Our new range of polos have arrived in-store and are ready and waiting for your basket. Our Marina polo's come in Navy/White & White/Navy. These are ideal for sailing or sitting in the pub garden :)
Updates
Well hello everyone. It's been quite a hectic time at NT HQ with getting back to my day job and then designing for my brand. Anyhow, it's all coming together nicely. 40 new tees arrived are are online, new overshirt and smock are in production. Striped polos and some summer colour tees are winging their way to me also. It's gonna be a stupendous year!
What's new?
Well, hello everyone, it's been a few days since my last blog but, what's new with northern tide? After the resounding success of our new workwear range overshirt, expect more of the same with our new co-ordinates tees which we be available next week. I'm also, drafting samples for a new smock jacket and overshirt plus some striped breton style tees. All this, in and amongst my day job...i know, quite something !! haha.
New stock coming soon
I'm currently working on workwear/chore jackets which have been slightly delayed but, will be ready for sale this week! My next projects after these are, co-ordinate t-shirts, which come on the back of our best selling sweats, expect summery colourways. Then... if not to spoil you even further, I have a cracking smock jacket which will be in 2 colourways to begin with. So, busy times ahead. Watch this space!!
Anyone for any microdots?
click the above link to watch me chat with one half of microdots Chris C. about the Manchester electronic 2 piece plus all things music, fashion and football.
Cotton Twill Workwear Jacket
I'm going back to the industrial ethics of the North with my next release. I've just had the sample back and if I do say so myself, it's looking class. I've had some really good feedback so far, which is good to know. I've registered a poll up on instagram if you want to take part...A simple Yes/No for it as a future release. Get involved .
Northern x Northern COMING SOON!
Something interesting has been happening over the past week....More news to follow soon
1..2..3..4..5..6.7.8.9.....Nil
Poor old Ralph..2 seasons on the spin and well and truly walloped. As a united fan, I'm over the moon about the result, especially after the Loss and draw just prior to this match. VAR for me still kills it, you know the opposition want to double check that its a legit goal. VAR was called into action 14 times..9 goals, 2 red cards, 2 Pen decisions, disallowed southampton goal. It kind of ruins the ebb & flow of the match. Anyhow boosted our goal difference..which is nice!
Something new this way comes
Every lad that I know, loves an overshirt so, with this in mind, I've got some eco padded ones set to be released this very week. Keep your eyes peeled.
Upcoming gigs for 2021
Now, I'm not one to be presumptuous but, Having seen the Foals gig in May 2020 cancelled due to covid, I'm quietly hopeful it will get the go ahead this year. On current form upto last summer, I believe them to be the best live band on the planet (see glasto '19 set for proof), I sincerely hope the lights shine bright again not only for this gig but, all gigs that had to be re-scheduled.
Sir Alex and the Doc
As we celebrated the former United manager, Sir Alex's 79th birthday, we said goodbye to a former United manager in Tommy Docherty who passed away at 92. Forever in our hearts and always thankful for halting liverpool's treble assault in '77.